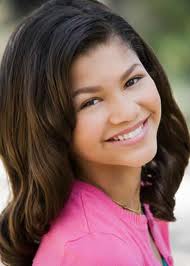 As you know, the hottest fashoin in Hollywood is inspired by one mastermind, ZENDAYA!!!! Follow all these trends and your summer fashion will Blow! (uh uh uh uh uh o oh

Level out your inner tomboy with combat boots.
Bright leggings under a one peice really rocks!
This summer: everything mismatched.
Skinny jeans: SO OUT!!!!!
Chunky jewelery: the new skinny jeans.
The passion for fashion you need to fasten!
Ad blocker interference detected!
Wikia is a free-to-use site that makes money from advertising. We have a modified experience for viewers using ad blockers

Wikia is not accessible if you've made further modifications. Remove the custom ad blocker rule(s) and the page will load as expected.